What is IVTOM?
2013 IVTOM Vocal Conferences
NVP/IVTOM EUROPEAN CONFERENCE:
International Conference Scientists for Artists
May 25-29 (Krakow, Poland)
This year's Ivtom Europe Conference will be in conjunction with NVP (Natural Voice Perfection) and the magnificent Krakow Academy of Music in beautiful Krakow, Poland.
Saturday May 25: 10am-6:30pm: NVP Conference
Dr. Curt Stock: Treatment Options for Vocal Pathology and Care of the Singers Voice
Dr. Hubert Noé: Physiological Fundamentals Of Voice Teaching
Teri Lassetter Stock: Vocal Exercises For Rehabilitation Of The Voice
Kim Chandler: So You Want To Teach Singing?
Dean Kaelin: Extending range, power and control and singing with no breaks in any style
Sunday May 26: 9:30am-6:00pm: Ivtom Conference
9:30am: Dean Kaelin: Advanced Listening
11:00am: Dr. Hubert Noe: Distinguishing Mix and Belt acoustically and visually
12:30pm: Rollin Judy: Overtone Singing
1:45pm: Lunch Break
2:30pm: Dr. Curt Stock: Warning signs of the voice as they correlate to vocal fold problems
3:45pm: Dominika Plonka: Different Exercises for Different Problems
4:45pm: Kim Chandler: "Beyond The Major Scale" exploring vocal exercises based on other scales & modes used in popular repertoire
6:00pm: Wrap Up
Monday May 27 – Wednesday May 29: Private lessons from Dean Kaelin and Teri Stock. Teachers can schedule lessons and observe Dean and Teri teaching all 3 days.
To schedule private lessons contact Dominika Plonka: d.plonka@nvp.com.pl
There will be no charge for observing teaching.
IVTOM U.S. CONFERENCE
July 18-20 (Salt Lake City, Utah)
This year's Ivtom U.S. conference will be held in beautiful, downtown Salt Lake City. Conference attendees are minutes away from wonderful restaurants, theater and the historic Temple Square. Free shuttle service is available from the Salt Lake airport to the hotel and there is free bus and tram service throughout downtown Salt Lake City.
Scheduled Itinerary:
Thursday, July 18, 9am: Registration 10am to 5pm: Workshops
Teacher Training; Experienced Ivtom Mentor Teachers will instruct on all facets of Vocal training – everything from Assessing voices to Fine Tuning, Application to song, style coaching and operating a studio
Friday, July 19, 9am to 5pm: The Science of the Voice (An introduction to how the voice works and why what we teach is so effective) Featuring Master Teachers John Henny, Randy Buescher, Dean Kaelin and more
Saturday, July 20, 9am to 4pm: Science of the Voice Part II (Getting more in depth about the function of the voice, application of science to singing and being knowledgeable about possible vocal problems and concerns) Featuring Dr. Ken Bozeman (Professor of Music-Lawrence University), John Henny, Dr. Curt Stock, others
This conference is being held in conjunction with Dr. Ingo Titze's NCVS conference and there will be some interaction with this conference. Limited private lessons will be available from Ivtom Mentor teachers and advisors throughout the conference as well.
For information about the hotel and for booking rooms contact Hampton Inn directly. A room discount is being offered to all conference attendees so mention you are with the conference when booking. Room price: $119 Wed/Thurs, $84 Fri/Sat (These prices are for single, double, triple or suite)
Hampton Inn, SLC, Ut
425 South 300 West, Salt Lake City, Utah, 84101, USA TEL: 1-801-741-1110
http://hamptoninn3.hilton.com/en/hotels/utah/hampton-inn-salt-lake-city-downtown-SLCDTHX/index.html
IVTOM Photos from Conferences in Poland and Brazil 2012
IVTOM: for the education and association of Voice Teachers of Mix
IVTOM Mission Statement
The International Voice Teachers of Mix (IVTOM) endeavors to provide an opportunity for education and association to MIX voice teachers, who strive to teach a natural, unaffected, beautiful and healthy vocal production. We seek a return to pure bel canto singing (MIX) in all vocal styles.
See video demonstrations of MIX.
A message from Dean Kaelin, President of IVTOM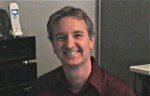 Dean Kaelin has recorded a video to welcome you to IVTOM and to introduce the concept of Mix singing. Click on his photograph to view his video message.
You may also read and print a copy of Dean Kaelin's message.
IVTOM President teaching workshops in Europe 2011.
More photos from Europe: