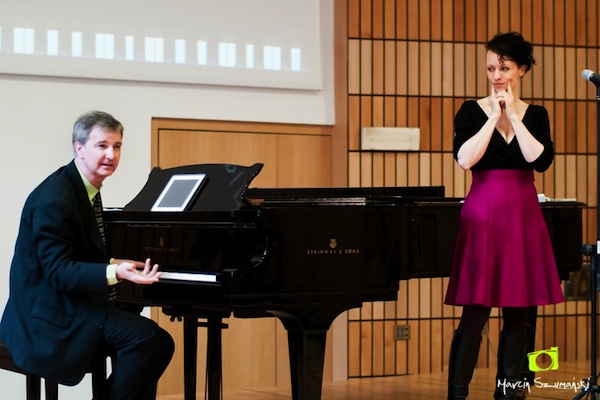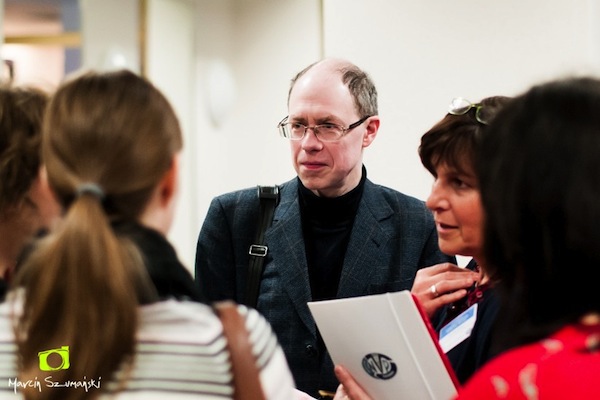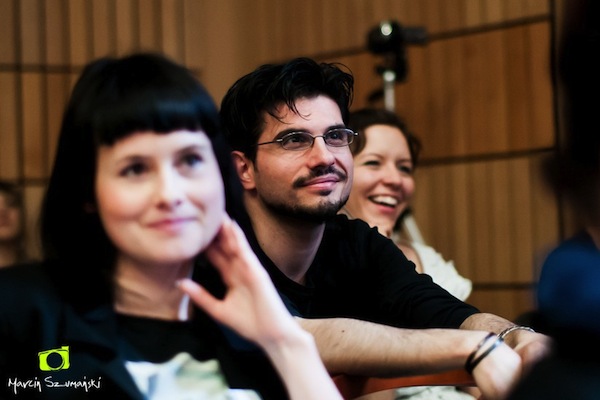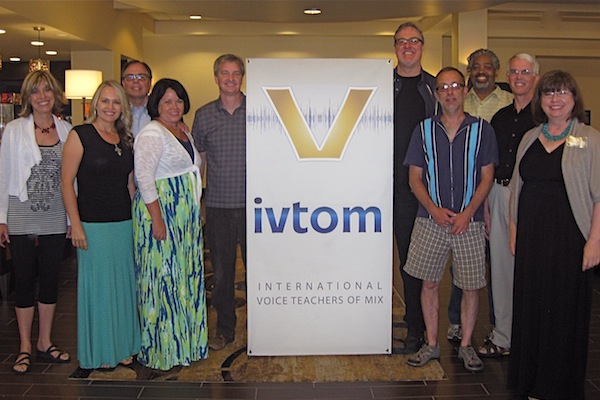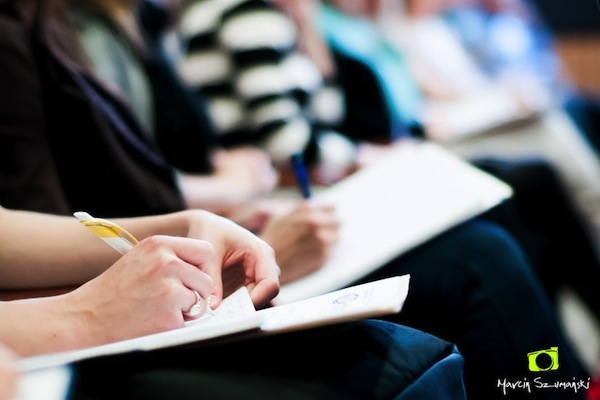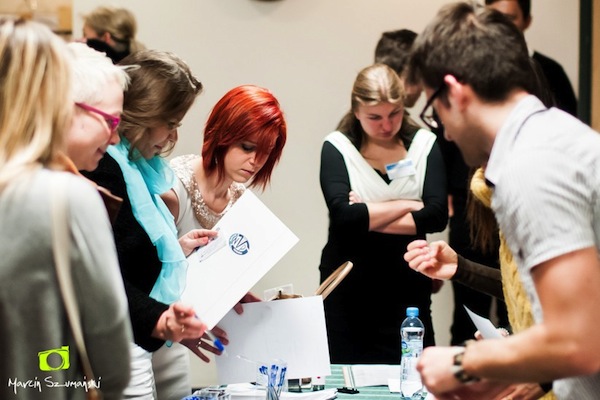 "I have been to many voice conferences over the years, but none come close to the 2014 Ivtom conference in Denver. Never before was I dazzled by every single presenter and presentation, learned so much from my colleagues even after 20 years of teaching experience, and felt such a sense of community between attendees and presenters, all in pursuit of teaching the mix. It wasn't about any of the people attending or presenting; it was all about the methodology and the voice, without egos, without drama, just knowledge. And to keep everyone glued to a chair for eight hours a day without feeling restless or bored is quite an achievement! It was just brilliant." - Rocio Guitard, Ivtom Mentor Program Director
"The amount of ongoing education that is offered in this organization compared to the amount of money paid to receive it is beyond value. I learned more in one day at the 2013 U.S. Conference on how to teach more effectively than I ever did in my semester of graduate vocal pedagogy. Thank you IVTOM for offering these valuable tools and this valuable support." - Danielle Forbush, Ivtom Accredited Teacher
Upcoming Conferences
IVTOM's Teacher Conferences offer a unique opportunity to spend three days immersed in education for yourself. You will observe Mentors teaching actual lessons and have the opportunity to ask questions "in the moment"; hear presentations by M.D.s and vocologists that are prepared especially for voice teachers on the most current medical and science findings related to the voice; and attend workshops on the business of teaching, marketing your studio, and much, much more. Most importantly, you'll spend three days with other teachers who are doing exactly what you do and who are committed to excellence in their work. From beginners to highly-experienced teachers, it doesn't get better than this!
CONFERENCES 2017
October 2017 - Atlanta, USA
IVTOM Conference!
CONTACT: Mary Ann Kehler <maryann@maryannkehler.com>
www.ivtom.org
April 10-11, 2017 - Dean Kaelin in Sydney, Australia
CONTACT: Maz Mazak <mazmazak@gmail.com>
www.ivtom.org
May 2017 - Dean Kaelin in Europe: 
May 12-14: Vienna, Austria CONTACT: Sissy Handler 
<soulistics@soulistics.at> 
May 15-16: Milan, Italy CONTACT: Dino Brentali 
<dinosoultakers@yahoo.it> 
May 18-20: Gliwice, Poland CONTACT: Dominika Plonka 
<prezes@mix.org.pl> http://mix.org.pl/ 
May 21 Warsaw, Poland contact: Iza Puk <iza.puk@oko.com.pl>
November 25-26, 2017 Gliwice, Poland International Science 
Seminars Mix Singing - Contemporary Bel Canto 
http://mix.org.pl/index.php/2016/11/12/nasze-plany-na-2017-rok/ 

Worthwhile non-Ivtom conferences 
July 28-Aug 1, 2017 Sandvik, Sweden Five-day course "The 
Science of the Singing Voice" with Johan Sundberg, 
Filipa La and Brian Gill. voicecourse.info 

August 2-6, 2017 International Congress of Voice Teachers in 
Stockholm, Sweden Stockholm, Sweden https://icvt2017.com/ 

August 30-September 1 Ghent, Belgium. Pan-European Voice 
Conferences (PEVOC) http://www.pevoc.org/pevoc12.php 

October 15, 2017 San Francisco, CA, USA Pacific Voice 
Conference artistic portion of the 25th PVC SF Conservatory 
of Music in San Francisco, CA USA October 20-21, 

2017 Hong Kong Advances in Quantitative Laryngology, Voice 
and Speech Research (AQL 2017 Hong Kong) 
http://www.speech.hku.hk/clinic/voice/poster/AQL2017HongKong.pdf 

December 8-9, 2017 Denmark, Copenhagen World Voice 
Consortium Conference 
http://www.worldvoiceconsortium.org/uploads/7/2/1/1/72115083/wvc_fl
Past Events
Mountain View, CA, USA - Feb. 24-26 , 2017
Teacher Training in California with mentor teachers Rocio Guitard and Chrissy Cooley around the topic of Flow Phonation and Exhalation Oriented Singing. The workshop will take place on February 24th - 26th in Mountain View, CA.
For more information contact:
Radina Veliova - IVTOM Area Coordinator CA/OR
P | (818) 824 8331
P | (415) 990 3079
E | vocalsonstage@gmail.com
www.vocals-on-stage.com
Atlanta, GA, USA - February 25, 2017
Teacher training with mentor teachers Mary Ann Kehler, Tricia Grey, and Camiah Mignorance.  Topics include: Teaching the First Lesson, Teaching Logical Lessons, Mixing with the Blues, Preparing Students for Musical Theatre Auditions, and Riffs and Runs. Â
San Antonio, Texas, USA - November 12-13, 2016
Texas Area Coordinator Katy Galindo is hosting Mentor Teacher and Vice President Mary Ann Kehler for two days of training for singers and teachers.  Contact Katy at 
kathrynsgalindo@gmail.com
 for information.
Polish Mix Singing Science Seminars 2016: November 26-27
(Additional Workshops Nov. 25 and 28)
Presenters:
Dr. Hubert Noe (Austria) - ENT Doctor, teacher, IVTOM Advisory Board Member,
Rocio Guitard (USA) - teacher, IVTOM Mentoring Director,
Barbara Sambor (Poland) Speech-Language Pathologist,
Waclaw Petrynski (Poland) Kinesiology specialist and others.
website: http://mix.org.pl/
Milano, Italy - Dec. 1, 2016
Teacher training in the morning from 9 to 13. Private lessons in the afternoon from 14.
Location:
DB VocalStudio
Via Melchiorre Gioia 63, Milano, Italy
The following subjects will be presented by Rocio Guitard in the Teacher Training:
- Anatomy and Physiology of the Larynx
- Acoustic Science (Formants & Harmonics)
- Analysis of the Mix from the anatomical and acoustic perspectives
- Q&A, and open discussion
- Working with kids
2016 International Voice Conference in Atlanta, Georgia, USA
PRESENTING:
*Dr. Ingo Titze - Executive Director National Center for Voice and Speech (one of the world's leading Voice Scientists)  http://www.ncvs.org/ingo_bio.html
*Professor Ken Bozeman - Lawrence University
http://faculty.lawrence.edu/bozemank/
*Melissa Cross - The "Queen of Scream" https://www.melissacross.com
*Mark Baxter - https://voicelesson.com
*Dr. Steven Sims, ENT - Chicago, IL  http://www.chicagovoicecare.com
*Jan Potter Reed - SLP - Chicago, IL  http://www.chicagovoicecare.com
*Dr. Curt Stock - ENT - SLC, UT  http://mountainwestent.com
*Mary Walkley - https://www.facebook.com/FloridaSingsAndTheConnectedVoice/
*John Henny - http://johnhenny.com
*Raab Stevenson - http://kimadproductions.com
*Dean Kaelin, IVTOM President - http://deankaelin.com/
*Mary Ann Kehler, IVTOM V.P. and Education Director - http://maryannkehler.com/
*Teri Stock - IVTOM Director of Area Coordinators - http://www.teristock.com/
*Rocio Guitard - IVTOM Mentor Program Director - http://rocioguitard.com/
... and other IVTOM Mentors TBA
If you've attended an Ivtom Conference at any point, you'll know that they have all been superb.  This one is going to top all of the others.  We put together a "dream list" of faculty and presenters, sent invitations, and were surprised and thrilled when every invitee accepted.  What this means for you is four days of teacher training and presentations, with an unparalleled group of presenters and faculty, all in the beautiful city of Atlanta!
Ivtom's goal is to create the highest quality voice teacher education and to make it affordable.  There are those who believe that high quality has to be very costly.  We disagree with that.
DATES: October 20-23
Click for a general schedule.
LOCATION: Sheraton Atlanta Airport Hotel
1900 Sullivan Road, Atlanta, GA 30337
Room rate:  $105/night plus tax, for double or single room
Click to reserve a guest room at the hotel.
PRIVATE LESSONS:  Thursday, October 20. Those who have registered for a lesson are welcome to observe other lessons from 1-9 p.m.
Please email studiomanager@maryannkehler.com to request a lesson with Dean Kaelin, Mary Ann Kehler, Rocio Guitard, Teri Stock, or John Henny.  Once your lesson time is confirmed, you will need to pay for the lesson on Paypal.  Please note that private lessons will be available only on October 20.
Worldwide Teacher Trainings
Leigh Mc Rae will teach in Gliwice, Poland from September 28 to 29
Links to polish workshops: https://www.facebook.com/events/1746551198916800/
Coming soon at the website: http://mix.org.pl/
Vienna: (contact Sissy Handler for more info)
Sept 30th Workshop , and Friday 1st private Lessons with Leigh McRae in Vienna!
Italian Event - 30 Oct. 2016